The Norwegian Center for Stem Cell Research is a national facility dedicated to basic and translational stem cell research, technical training, and public education.
Contact information for general requests
Phone: +47 22 85 11 35 Fax: +47 22 85 10 58 E-mail: tone.weggeberg@medisin.uio
Media inquiries:
Inquiries from the media should be made to Tone Weggeberg by email or telephone.
Patient inquiries:
All patient inquiries should be made by email to Tone Weggeberg. The Center can not administer patient inquiries made through any other channels.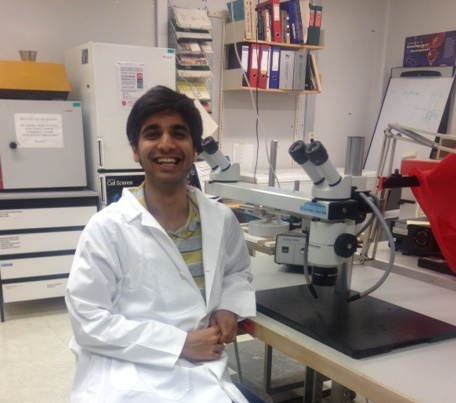 Congratulations to Rishab Chawla (Glover lab) as Best Student Speaker 2014 for his presentation on
"Characterization of cellular reactions during adaptive plasticity after spinal cord injury in the neonatal mouse"
at the 11th Annual Norwegian Stem Cell Networking Meeting.

11th Annual Norwegian Stem Cell Networking Meeting Soria Moria Hotel and Conference Center, Oslo, Norway October 7-8, 2014
Open to all researchers, clinicians, industry representatives, patient groups and others with an interest in stem cell biology, research and applications

The program will encompass scientific presentations, information about stem cell-related research and clinical consortia in Norway, networking opportunities, and a session on public awareness and media interaction.

See the full program here
See link for information about the conference on the Norwegian Research Council's website.
9 April 2014
Magne Skårn (Myklebost lab) defended his PhD thesis entitled "MicroRNAs in mesenchymal biology and differentiation".